Grilled Watermelon with Feta, Mint, and Balsamic Glaze is the perfect appetizer for the summer season. With your grill getting lots of action this season, be sure to try this appetizer that's fun to serve and so easy to put together.
Ingredients
Watermelon slices, cut in wedges
Olive oil to brush on watermelon
1-2 tablespoons fresh mint leaves, cut in ribbons
2-3 ounces crumbled feta cheese
Balsamic glaze
Instructions
Add a grill pan to the stovetop over medium-high heat (or use your outdoor grill).
Lightly brush each side of the watermelon wedges with the olive oil. When the grill is hot, add the watermelon and grill for several minutes on each side, until light grill marks appear.
Remove and serve on a platter drizzled with the balsamic glaze and garnished with the mint ribbons and feta cheese.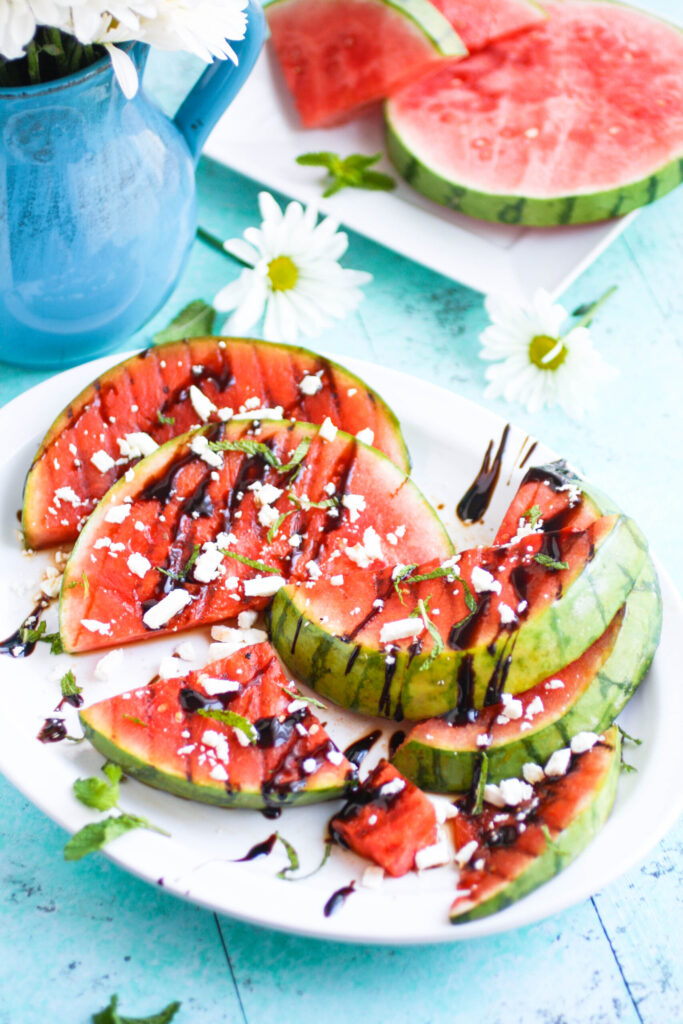 Recipe Credit Grab a Plate